This past July we got to spend two wonderful weeks in Vermont visiting my family. While we were there, we celebrated 2 birthdays in one week. Of course, I used that as an excuse to pack a few supplies to make this gorgeous cake. I ended up stuffing the cake with Tootsie Rolls and other non-chocolate candies. Needless to say, everyone loved it and it was a big hit with the kids.
Today I wanted to show you a get well card I made using the Sweet Stack stamp set:
The card measures 3″ x 3″ when folded. The background matte was created with one of the stamps from the Sweet Stack Stamps set, which I inked in So Saffron ink. The bandage was created using the heart cake layer stamp from the Sweet Stack Stamps set. I cut about an inch and a half from each edge and hid the seam with the sentiment. The sentiment itself is made with a mini-stamp I had laying around.
Here are the supplies I used for both the cake and get well card:
Sweet Stack Project Kit – 138812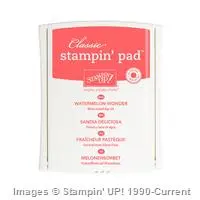 Watermelon Wonder Classic Stampin' Pad – 138323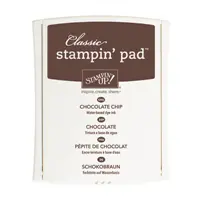 Chocolate Chip Classic Stampin' Pad – 126979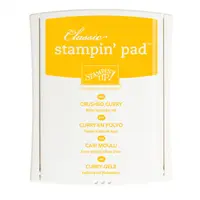 Crushed Curry Classic Stampin' Pad – 131173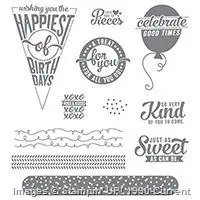 Sweet Stack Photopolymer Stamp Set – 138948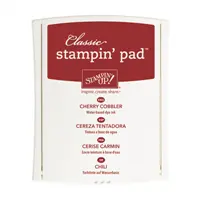 Cherry Cobbler Classic Stampin' Pad – 126966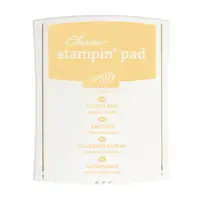 So Saffron Classic Stampin' Pad – 126957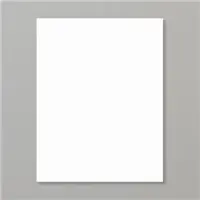 Whisper White 8-1/2″ X 11″ Cardstock – 100730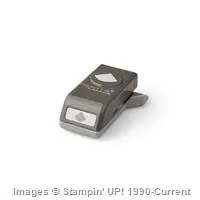 Punch Corner Project Life – 135346
Supply List
Built for Free Using: My Stampin Blog