November 2017 VIP Host Code: RX9HSV3Q
It's finally time to celebrate the release of the 2016 Occasions Catalog and Sale-A-Bration brochure! In this post I'll run you through what I think are the top 10 (okay, 14) products from the 2016 Occasions catalog. I've used 2 of the top 10 products in the 2016 Occasions catalog in the card above. Can you tell what they are? Find out if you're right at the bottom of this post!
How Sale-A-Bration Works
For every $50 you spend (before tax and shipping), you get a FREE Sale-A-Bration product! That means it's the perfect time to purchase those products you've had your eye on while earning even more products for FREE!
January giveaway for $30 in FREE products
Place your order through my online store using hostess code 7GY3AFYT during checkout and you will be entered into a drawing to win $30 in your choice of Stampin Up products! You will also receive a hand-made thank you card featuring new products! The winner will be notified on Wednesday, January 27th by email.
Shop Online
---
---
Remember, if you choose not to be contacted at any point during checkout, I won't receive your information and won't be able to enter you into the drawing! Watch this short video to learn how to change your account settings prior to placing your order.
View the Occasions Catalog Online | View the Sale-A-Bration Brochure Online
Have a large wishlist? Want to get $56 in FREE products?
Consider getting the Stampin' Up starter kit! During Sale-A-Bration, the starter kit is only $99 and you get to choose $155 in products. That's $56 in FREE products! And a bonus: the shipping on the kit is free! And the most awesome perk of being a demonstrator? You'll get a minimum of 20% off every order you place after your demonstrator account is verified. The best thing about all of this? There are NO PENALTIES should you decide it's not for you!
Curious? Join Now!
Let's take a look at the top 10 must-have products from the 2016 Occasions Catalog!
Honestly, there are really 14 items on this list. It was really hard to whittle them all down! When determining what to put on this list, I took a couple of things into consideration. The first thing I looked for was popularity of products. I've been perusing Pinterest (have you seen my 2016 Occasions & SAB board?) and taking note of what everyone is absolutely crazy about. The second thing I looked for were products that were easy to use, trendy and versatile for use with any occasion. Last, I took into consideration how much I loved working with the products on this list.
View the 2016 Occasions catalog online
Honeycomb Embellishments
These cute little 3-dimensional elements are a huge hit with demonstrators and it's no wonder! They pair perfectly with the Birthday Bouquet suite and the new Sale-A-Bration stamp set Honeycomb Happiness. The Honeycomb Embellishments come in three lovely colors: Blushing Bride, Mint Macaron and Whisper White, which you can dye any color you like. In my latest video, I showed you how to dye these elements with a Stampin' Spritzer. I also included a mailing tip.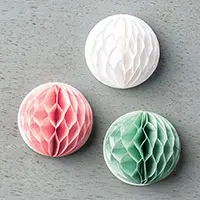 Honeycomb Embellishments – 140566
Birthday Blooms Stamp Set
This set is wildly popular with demonstrators right now. I've seen so many gorgeous projects created with this stamp set. Like this great box made by Jessica Williams of the Artisan Design Team. And this gorgeous blue flower version, made by Ilina Crouse, which is coated in Wink of Stella as well. I also made a video with some watercoloring tips to achieve rich colors.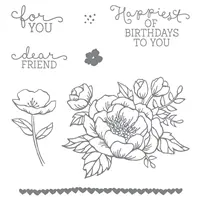 Birthday Blooms Clear-Mount Stamp Set – 140658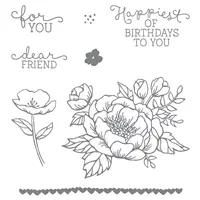 Birthday Blooms Wood-Mount Stamp Set – 140655
Pool Party Glitter Ribbon
This is, quite possibly, my favorite ribbon I've ever purchased from Stampin' Up. It's so gorgous and shimmery! And I've seen a lot of great projects featuring this ribbon. My favorite is this adorable mermaid owl, created by Bronwyn Eastley. The Pool Party Glitter Ribbon is thin and pliable, so it's easy to adhere to your project and it doesn't have a stiff look when you tie it in bows.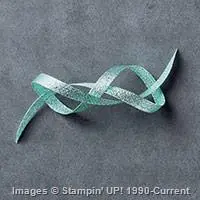 Pool Party 3/8″ (1 Cm) Glitter Ribbon – 140561
Wink of Stella
This glitter pen adds a touch of shimmer to your projects and looks especially gorgeous on wooden elements. The pen is pre-loaded with a very fine glitter solution and features a brush tip. They are available in both clear and gold. Stampin' Up has put together a video with some great Wink of Stella tips!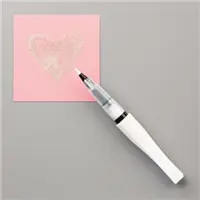 Clear Wink Of Stella Glitter Brush – 141897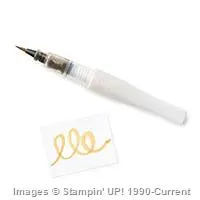 Gold Wink Of Stella Glitter Brush – 141898
Bow Paper Clips
How cute are these paper clips! They measure roughly 3/4″ x 3/8″ and coordinate with the new Birthday Bouquet suite. But you can use them on just about any project! Have a girl or boy stamp? This could be a hair bow or a bow tie! They also look cute on top of the bunny from the new Friends & Flowers set, which coordinates with the returning Festive Flower Builder Punch!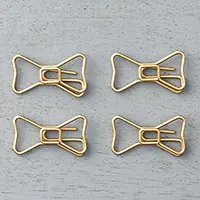 Bow Paper Clips Embellishments – 140559
Birthday Bouquet Designer Series Paper
Hands down, this is my favorite paper from the 2016 Occasions catalog. You get 12 sheets, 2 each of 6 double sided designs. And the patterns are fantastic! There are two gorgeous floral patterns, balloons, ice cream cones, confetti and more! I loved this paper so much that I had to buy 2 packs, which I can honestly say I've never done before! This paper works well with the Birthday Blooms stamp set as well as these others: Number of Years, Balloon Celebration, Beautiful Ride, Greatest Greetings, A Nice Cuppa, Suite Sayings, Perfect Pairings (SAB) and Honeycomb Happiness (SAB). So you have lots of great choices!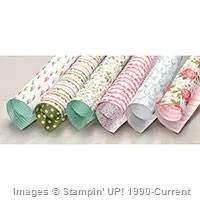 Birthday Bouquet Designer Series Paper – 140557
Number of Years Stamp Set / Large Numbers Framelits Dies
This bundle is also a hot item right now! I love it because the numbers are big and bold but also because the stamp set isn't just numbers! You also get a great floral group of stamps and some wonderful coordinating sentiments. I foresee myself making lots of birthday and anniversary cards with this set!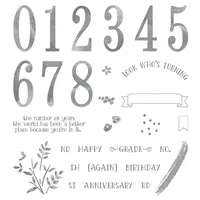 Number Of Years Photopolymer Stamp Set – 140653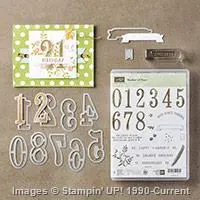 Number Of Years Photopolymer Bundle – 140811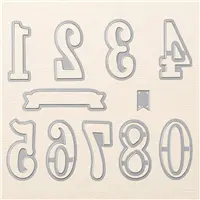 Large Numbers Framelits Dies – 140622
Bloomin' Love / Bloomin' Hearts Thinlits Dies
This die is absolutely gorgeous! I've already shown you a couple of gorgeous projects you can make with the Bloomin' Love stamp set and the Bloomin' Hearts Thinlits Dies. These stamps are a must have for gorgeous Valentines! And, if you want perfect cuts, be sure to check out the Precision Base Plate and Big Shot Die Brush.
Stampin' Up put together a little video with lots of tips and tricks for using the new Bloomin' Hearts Thinlits Dies.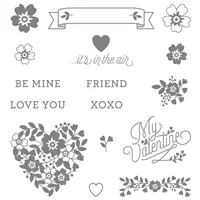 Bloomin' Love Photopolymer Stamp Set – 140643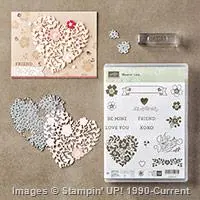 Bloomin' Love Photopolymer Bundle – 140818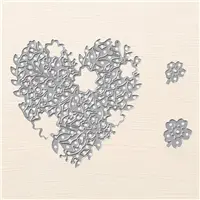 Bloomin' Heart Thinlits Dies – 140621
Big Shot Die Brush / Precision Base Plate
Where have these products been all my life!? Remember that video I made regarding perfect die cuts with the Butterflies Thinlits Dies? Shims, wax paper, dryer sheets… Forget about it! The Precision base plate gets perfect cuts every time and the die brush pops the tiny pieces out without the need of a pokey tool! These two products make short work of the new Bloomin' Hearts Thinlits Dies.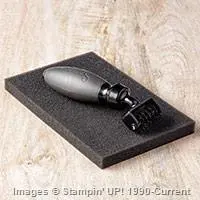 Big Shot Die Brush – 140603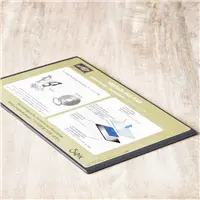 Precision Base Plate – 139684
Blushing Bride Glimmer Paper
This paper is beautiful! It coordinates with both the Love Blossoms Designer Series Paper Stack and the Birthday Bouquet Designer Series Paper. PROTIP: Using the Bloomin' Hearts Thinlits dies to cut this paper? Cut the paper glitter side down for best results.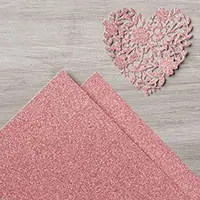 Blushing Bride Glimmer Paper – 140550
Shine On Special Designer Series Paper
This paper literally shines! And it's so gorgeous! On one side of the sheet, you'll get a silver foil design. And on the other side of the sheet, you get a vivid color foil design in either Bermuda Bay (my favorite!), Cucumber Crush or Watermelon Wonder. This paper is thicker so it holds up well for tags, boxes, bags and other 3D projects! Check out this gorgeous gift box made with the Shine On Specialty Designer Series Paper and these two beautiful cards.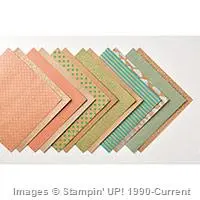 Shine On Specialty Designer Series Paper – 140579
Bloomin' Love Collage Card
I CASE'd this card from Amy Koenders (check out her version here). She ended up using the new Timeless Textures stamp set, which I don't have yet but it's on my list! My version uses the leaves from the Kinda Eclectic stamp set, the flowers from the new Number of Years stamp set and the hearts from the Perpetual Birthday Calendar set.
I love the way that this card came out! Thanks for the inspiration, Amy!
Supplies for the Bloomin' Love Collage Card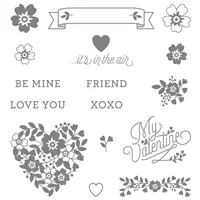 Bloomin' Love Photopolymer Stamp Set – 140643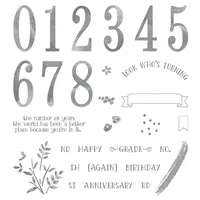 Number Of Years Photopolymer Stamp Set – 140653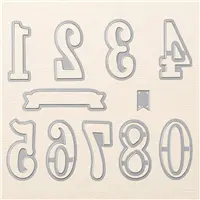 Large Numbers Framelits Dies – 140622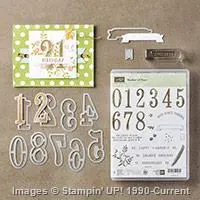 Number Of Years Photopolymer Bundle – 140811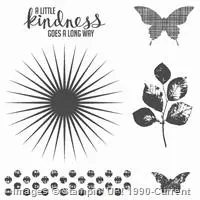 Kinda Eclectic Wood-Mount Stamp Set – 135347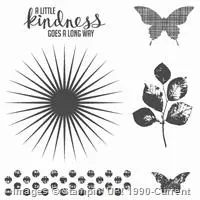 Kinda Eclectic Clear-Mount Stamp Set – 135350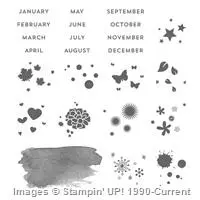 Perpetual Birthday Calendar Photopolymer Stamp Set – 137167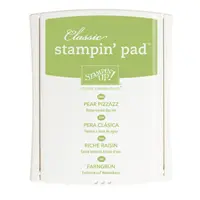 Pear Pizzazz Classic Stampin' Pad – 131180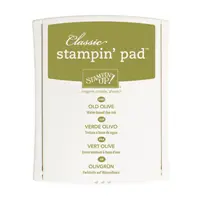 Old Olive Classic Stampin' Pad – 126953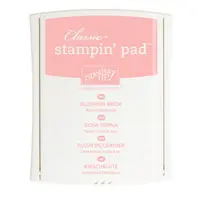 Blushing Bride Classic Stampin' Pad – 131172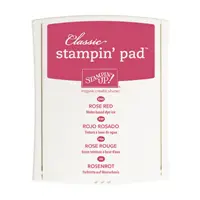 Rose Red Classic Stampin' Pad – 126954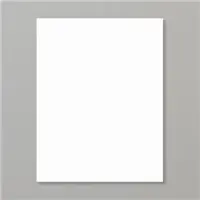 Whisper White 8-1/2″ X 11″ Cardstock – 100730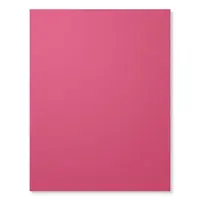 Rose Red 8-1/2″ X 11″ Cardstock – 102544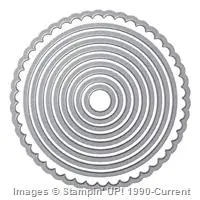 Circles Collection Framelits Dies – 130911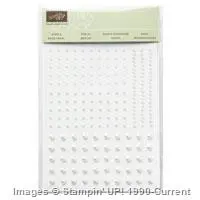 Pearl Basic Jewels – 119247
Built for Free Using: My Stampin Blog
November 2017 VIP Host Code: RX9HSV3Q
Use the host code with your qualifying order and receive a free gift! Details
November 2017 Qualifying Order: $65+
November 2017 VIP Gift: Foil Snowflakes
Recent Posts