Welcome Stampers! Today's project features the Vintage Leaves stamp set along with some watercoloring and a faux metal heat embossing technique. Today we're hopping along crafty blogs with the Stampin' Friends Facebook Group! This is the second time I've been blessed to participate in the Stampin' Friends Blog Hop this year! Thanks for inviting me back to the hop, friends! This months theme is Thanksgiving/Thank You. If you're following along, you have arrived from Kim Lamos' blog. Or, if you happened to stumble in from a search engine or social media post, don't forget to hop along using the list of participants below!
There's also a give-away this month! Details are towards the bottom of this post, just above the cut list.
Today I have this gorgeous card that I totally CASE'd from one of the Artisan Design Team members, Stempelweise, and a matching gift box inspired by the card which uses the new White Gift Boxes. Both feature the gorgeous Vintage Leaves stamps and coordinating Leaflets Framelits Dies. I'll explain how I made both and will link to her video below so you can see the techniques first hand. Also, this card is part of an annual series of cards that I make for my mother to celebrate her birthday (although, for her card I used sentiments from the Endless Birthday Wishes stamp set)! Check out the card from 2015 and 2014.
But isn't this gorgeous! The leaf is probably the most time consuming part of this card but only took about 5 minutes to create. To make it, you will want a piece of Whisper White cardstock large enough to cover your stamped image. In my case, I used the maple leaf from the Vintage Leaves stamp set. Let's dive in to the techniques used on this card and matching gift box.
Faux Metal Technique
This technique is named thus because what you create will look like you stamped into metal! To start, coat your cardstock with Versamark ink by pressing the pad directly onto the paper. Then coat it in a metallic embossing powder. I used gold for this project. Heat set the powder and let it cool just enough to begin the process again.
For the second round, go right over top of the embossed area with your Versamark pad and coat with more embossing powder. Heat it one more time, thoroughly. Make sure you heat it so there is not really any texture left to the embossing powder but be careful not to overheat! You will know if it's overheated because the embossed image will start to get some dark brown/black cracks.
Once satisfied with the second round of embossing, add more Versamark, then pile on the embossing powder and heat set again. However, once you finish heat setting this time, you will will stamp directly into the hot embossing powder. Be sure to have your Vintage Leaves stamp mounted and ready!
When you press your stamp into the embossing powder, you will need to put some muscle behind it. I stood up at my desk and put all my weight down on the Vintage Leaves stamp. After roughly 10 seconds of pressing, peel your stamp from the embossing and you will have a faux metal embellishment! All that's left is to die cut it with the coordinating Leaflets Framelits Dies.
Pro Tip
If you don't like the way your image looks after you remove your stamp, heat the embossing powder to melt it down and stamp again!
How to watercolor the background
I used a sheet of Shimmery White Cardstock for the background. Using a Crumb Cake pad, I applied the ink directly to my plastic guide from my Stamp-A-Ma-Jig. You can also use a window sheet or other clear acetate. You only need a press or two from the ink pad. Wet the ink with a few spritzes of water from a Stampin' Spritzer or spray bottle then press the sheet into the cardstock and move it around until you're statisfied with the ink layer. Dry it with the heat tool. Do this one or two more times until you are satisfied with the tone of the background layer.
For the second color layer, I used a Crumb Cake re-inker to apply the ink onto my silicone craft sheet. I then spritzed some water on it and dragged the clear sheet through the ink. I pressed this down on the dry panel and heat set it.
Last, I used my Aqua Painter to flick the crumb cake ink from the puddle on my silicone sheet onto the dry watercolored panel. I did this by tapping the Aqua Painter against my index finger after rubbing it in the ink pool. This resulted in larger drops but I did make a bit of a mess on my table! Oops!
Last, I added Pumpkin Pie ink to the card by flicking it with an Aqua Painter. This time, I used a clear block to flick the ink, instead of my finger, which resulted in much smaller droplets. It also prevented me from getting ink on my fingers!
How to emboss White Gift Boxes
Carefully separate the box at the connection seam and lay flat. If you are using a small embossing folder, you can run this through your big shot—just fold the flaps under the embossing folder and follow the instructions on your big shot platform for an embossing folder.
However, I used the Woodland Embossing Folder, which can only go into the big shot one way. Since I wanted the trees vertical on the box instead of horizontal, I opted to manually emboss the box using the folder and my brayer! To do this, I taped the embossing folder to my work surface using some packing tape to ensure it wouldn't move. I put the box in, two panels at a time, and used a small piece of packing tape on the bottom flap and side flap to hold it in place.
I pressed down on the brayer with my palm, forcing a lot of my weight onto the brayer in order to get a solid impression. I did this back and forth then opened the embossing folder to check. Continue this process until you're satisfied with the impression, then move the box and repeat the process for the last two panels.
Mystery Giveaway
Don't forget to comment for a chance to win this awesome Mystery Giveaway! The picture below does not represent the actual items you will receive. They will be a surprise!
You will get one gift mailed from each participant in this hop! Be sure to leave a comment on each blog post (links at the bottom of this post) with the hashtag #SFOctHop which is how we track giveaway participants! To be considered for the giveaway, you MUST use the hashtag! Deadline for comments is this Sunday, October 23rd at midnight EST.
Cut List for the Vintage Leaves Card & Box
4-1/4″ x 11″ Crumb Cake Base (scored at 5-1/2″)
3-3/8″ x 4-5/8″ Soft Suede Cardstock
3-1/4″ x 4-1/2″ Shimmery White Cardstock
3-3/4″ x 3-3/4″ White Cardstock (for embossing) x2
Scrap, White Cardstock x2
Scrap, Vellum Cardstock x2
9″ Linen Thread x2
15″ Burlap Ribbon
Supplies for the Vintage Leaves Card & Gift Box
Acorny Thank You Photopolymer Stamp Set
[139718]
Leaflets Framelits Dies
[138283]
Window Word Punch
[119857]
Classic Label Punch
[141491]
Stampin' Spritzer
[126185]
Silicone Craft Sheet
[127853]
Big Shot Magnetic Platform
[130658]
Stampin' Trimmer
[126889]
White Gift Boxes
[142000]
Crumb Cake 8-1/2″ X 11″ Card Stock
[120953]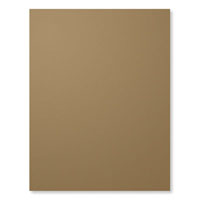 Soft Suede 8-1/2″ X 11″ Card Stock
[115318]
Shimmery White 8-1/2″ X 11″ Card Stock
[101910]
Whisper White 8-1/2″ X 11″ Card Stock
[100730]
Vellum 8-1/2″ X 11″ Card Stock
[101856]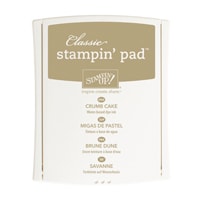 Crumb Cake Classic Stampin' Pad
[126975]
Crumb Cake Classic Stampin' Ink Refill
[121029]
Soft Suede Classic Stampin' Pad
[126978]
Pumpkin Pie Classic Stampin' Pad
[126945]
Gold Stampin' Emboss Powder
[109129]
Copper Stampin' Emboss Powder
[141636]
Metallics Sequin Assortment
[138390]
Rhinestone Basic Jewels Embellishments
[119246]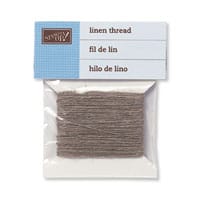 5/8″ (1.6 Cm) Burlap Ribbon
[141487]
SNAIL Permanent Adhesive
[104332]
SNAIL Permanent Adhesive Refill
[104331]
Liquid Multipurpose Glue
[110755]

Vintage Leaves Card Video by Stempelweise
Just a heads up, this video is entirely in German. I've linked to the techniques you may be interested in below but the whole video is really good and worth the watch!
Embossing Technique: https://youtu.be/SkYWPue721w?t=2m7s
Quick Tip to remove the kink from twine on paper bobbins: https://youtu.be/SkYWPue721w?t=7m12s
Watercoloring Technique: https://youtu.be/SkYWPue721w?t=8m19s
Hop Along
You Are Here –> Stacey Lane — https://aworkofcarte.com/2016/10/faux-metal-vintage-leaves-card-gift-box/

Carolina Evans —

http://studioevans.blogspot.com/2016/10/stampin-friends-october-blog-hop-thank.html

Kirsteen Gill —

http://www.creatinwithkirsteen.com/home/stampin-friends-october-hop

Cindy Waldroff —

http://stampingindixie.blogspot.com/2016/10/most-important-2-words-stampin-friends-bloghop.html

Twila Davis — http://stampalittlelonger.blogspot.com/2016/10/stampin-friends-october-blog-hop.html

Lynn Streifert —

http://lynnzcrafters.com/2016/10/20/stampin-friends-blog-hop-thank-you/

Melissa Thomas —

http://seatoseastampin.weebly.com/blog/stampin-friends-thanksgiving-blog-hop

Kim Lamos —

http://pinkzebrapapercreations.blogspot.com/2016/10/stampin-friends-blog-hop-october.html
FREE when you use host code SY3YR4X7
When you use this month's host code for your $75+ purchase, you will receive free Sale-A-Bration product(s) of your choice, a free embossing folder of your choice (details here), the February Premium Tutorial Pack, and a hand-made card featuring new Occasions products!
Embossing Folder, Premium Tutorial Pack and hand-made card will come separately from your order. For orders less than $150, you must use host code SY3YR4X7 to get the free Embossing Folder & Premium Tutorial Pack. Orders over $150 will automatically get everything without the use of the host code.
Is your shopping list greater than $100?
When you purchase the Ultimate Bundle ($99, plus tax) during Sale-A-Bration, you will get to choose 2 FREE stamp sets on top of the $125 in products you get to select for your bundle! When you purchase the Ultimate Bundle, you'll become a demonstrator on my team and enjoy a personal savings of 20% on all future purchases! There's no obligation; just opportunity!
Here's what you get in the Ultimate Bundle:
Pick up to $125 in products
Pick an additional 2 FREE stamp sets
Get FREE shipping on your Ultimate Bundle
Get a FREE Paper Pumpkin Kit
Enjoy a personal savings of 20% on all future purchases
Be the first to see and purchase from the 2017-2018 Annual Catalog
Sales Happening Now
Sale-A-Bration is January 4–March 31, 2017. Get a FREE Sale-A-Bration exclusive product for every $50 you spend. Full Details
3-Month Prepaid Paper Pumpkin Subscription (137859) $59 $55 USD
Get a discount on 3-month prepaid subscriptions and instantly qualify for a FREE Sale-A-Bration item! Buy Online
---
12-Month Prepaid Paper Pumpkin Subscription (137861) $215 USD
Take it to the next level with a 12-month prepaid subscription. Save over $2/month with the everyday awesome price, earn Stampin' Rewards, and instantly qualify for 4 FREE Sale-A-Bration items! Buy Online
---
These offers will end on March 31, 2017 at 11:50 PM (MT).
Product Updates
Retiring In Colors: The 2015-2017 In Colors (Watermelon Wonder, Cucumber Crush, Tip Top Taupe, Mint Macaron, Delightful Dijon) will be retiring on May 31. In May, these products will be while supplies last! Be sure to order before they're gone!
Stitched Shapes Framelits Dies: Get these dies ahead of their release in the 2017-2018 Annual Catalog! Cut thoughtfully stitched circles, squares, and ovals in seconds with these Sitched Shapes Framelits dies and the Big Shot. You get 12 dies that coordinate perfectly with the Layering Oval, Layering Circle and Layering Squares Framelits Dies.
Recent Posts